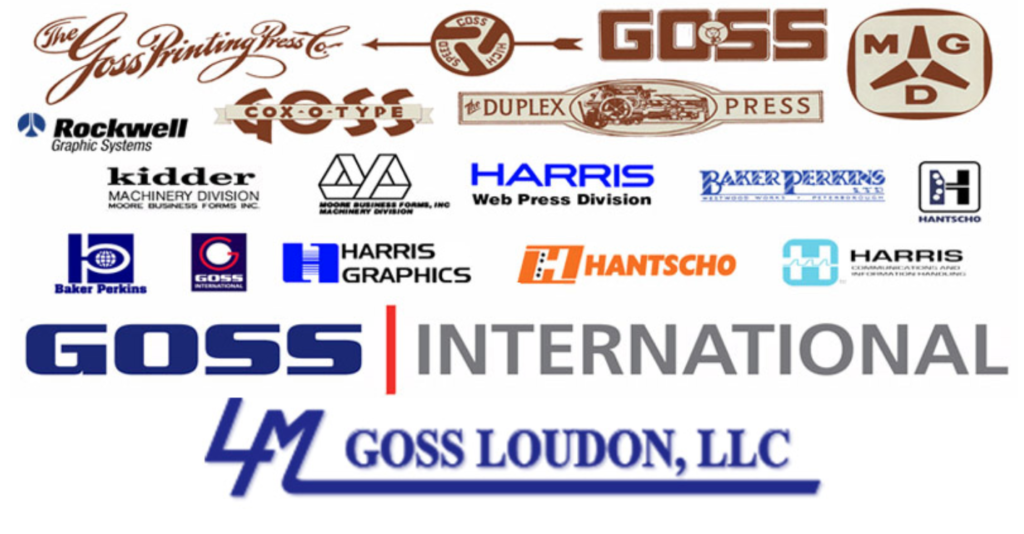 Your OEM for 170 years and counting
​The manroland Goss Team is here to provide parts and service support, preventive maintenance, rebuilds, equipment enhancements, plus so much more. Our Lifetime Support portfolio is designed to provide peace of mind with comprehensive programs for maintaining and optimizing the productivity for both new and existing manroland Goss systems as well as other industry brands.
Emergency or routine parts for planned maintenance
The manroland Goss team of parts department professionals can provide routine parts for planned maintenance, or for emergency needs when your machine is down.
Available by phone 24 hours a day, seven days a week, and every day of the year, global call centers are staffed by well-trained representatives and supported by aftermarket engineering, research and service teams. Regionally located, fully automated warehouses hold extensive inventory of parts for every vintage manroland Goss machine of more than 20 brands.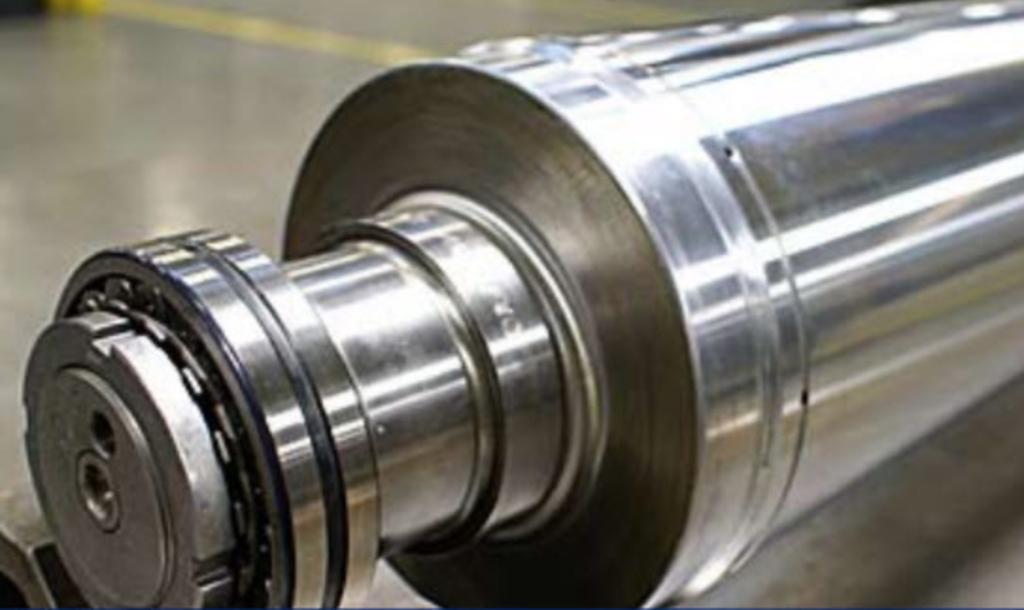 Our Team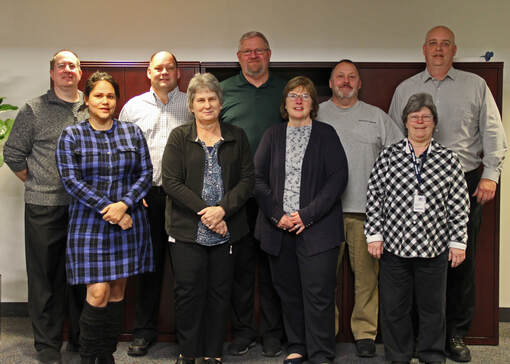 "Printing Machinery Parts" "Printing Press parts" "Goss Bindery Parts" "Harris Bindery Parts" "Heidelberg Bindery parts" "Universal Bindery Parts" "UniversalBinder parts" "Community Press Parts" "Harris Press Parts" "Harris Printing Press parts" "Sunday Press Parts" "Sunday Printing Press Parts" "Mercury press parts" "UB Binder Parts" "UB Bindery Parts" "U45 Press Parts" "U-45 Press Parts" "U45 Printing Press parts""Printing Press Parts" "Web Press Parts" "Newspaper Press Parts" "Bindery equipment parts" "post press parts" "binder parts" "stitcher parts" "Goss press parts" "Heidelberg press parts" "Manroland press parts" "Baker Perkins press parts" "Hantscho press parts" "Sunday Vpac 500 parts" "Sunday Vpac 3000 parts" "Newsliner parts" "Colorliner parts" "Mainstream parts" "Uniliner parts" "Flexoliner parts" "Headliner-Offset parts" "Mark V Headliner parts" "Mark II Headliner parts" "Metrocolor parts" "Metroliner parts" "Metro-Offset parts" "FPS-Flexible Printing System parts" "Mercury parts" "Magnum parts" "Magnum 4 parts" "Magnum 8 parts" "Magnum Compact parts" "Community parts" "SC parts" "SSC parts" "C150 parts" "C250 parts" "C450 parts" "Urbanite parts" "Urbanliner parts" "HV parts" "Suburban parts" "Universal parts" "Universal 45 parts" "Universal 50 parts" "Universal 70 parts" "Universal 75 parts" "V-30 parts" "Sunday 4000 parts" "S4000 parts" "Sunday 3000 parts" "S3000 parts" "Sunday 2000 parts" "S2000 parts""Sunday Press parts" "Sunday Printing Machinery Parts" "M-600 parts" "M600 parts" "M-500 parts" "M500 parts" "M-130 parts" "M130 parts" "Printstream parts" "Print stream parts" "G12 parts" "G14 parts" "G16 parts" "G16CW parts" "G16Z parts" "G18 parts" "G25 parts" "G25w Parts" "HS800 parts" "MK 16 parts" "Mark 16 parts" "MK 18 parts" "mark 18 parts" "MK 20 parts" "Mark 20 parts" "MK II parts" "MARK 2 parts" "MK IV parts" "MARK 4 parts" "MK V parts" "MARK 5 parts" "MK VI parts" "MARK 6 parts" "MK VII parts" "MARK 7 parts" "World 16 parts" "W16 parts" "C38 parts" "P50 parts" "C500 parts" "C700 parts" "C700d parts" "C700i parts" "M110C parts" "N9000D parts" "V-30 parts" "Uniliner parts" "V-15 parts" "V-15A parts" "V-15C parts" "V-15D parts" "V-15H parts" "V-22 parts" "V-25 parts" "V-30 parts" "NC-400 parts" "NCH-400 parts" "NC400 parts" "NCH400 parts" "Vanguard parts" "M-80 parts" "M80 parts" "M-90 parts" "M90 parts" "M-100L parts" "M100L parts" "M-110 parts" "M110 parts" "M-110B parts" "M110B parts" "M-120 parts" "M120 parts" "M-200 parts" "M200 parts" "M-300 parts" "M300 parts" "M-300M parts" "M300M parts" "M-500 parts" "M500 parts" "M-600 parts" "M600 parts" "M-850 parts" M850 parts" M-850L parts" "M850L parts" "M-1000 parts" "M1000 parts" "M-1000A parts" "M1000A parts" "M-1000A1 parts" "M1000A1 parts" "M1000-A1 parts" "M-1000A2 parts" "M1000A2 parts" "M1000-A2 parts" "M-1000B parts" "M1000B parts" "M1000-B parts" "M-1000BE parts" "M1000BE parts" "M1000-BE parts" "M-4000 parts" "M4000 parts" "M-5000 parts" "M5000 parts" "N-420 parts" "N-800 parts" "N-845 parts" "N-900 parts" "N-900 III parts" "N-936 parts" "N-954 parts" "N-9000 parts" "N-1600 parts" "N-1650 parts" "N-1660 parts" "N-1680 parts" "N-1700 parts" "Cottrell parts" "M-1000X parts" "Sovereign folder parts" "Magnum parts" "Uniliner 255 folder parts" "C1 folder parts" "C2 folder parts" "F2 folder parts" "HSPF2 folder parts" "Pinless folder parts" "JF-1 folder parts" "JF-4 folder parts" "JF-7 folder parts" "JF-10 folder parts" "JF-11 folder parts" "JF-12 folder parts" "JF-15 folder parts" "JF-25 folder parts" "JF-40 folder parts" "JF-60 folder parts" "JFC-8 folder parts" "RB-1 folder parts" "RBC-2 folder parts" "RBC-21 folder parts" "2:1 folder parts" "3:2 folder parts" "2-FJ folder parts" "Minitab parts" "2-FF folder parts" "QC-4 folder parts" "4D folder parts" "TCF-60 folder parts" "TC-3 folder parts" "PFF folder parts" "PFF 3.2 folder parts" "DF60 folder parts" "PFF 2 folder parts" "TCF-70 folder parts" "TCF-70S folder parts" "MIEHLE PRESS parts" "V-50 VERTICAL parts" "V-50X VERTICAL parts" "29 LETTERPRESS parts" "RTP parts" "Chill roll parts" "Magnapak parts" "NP630 Inserter parts" "NP642 Inserter parts" "Omnizone parts" "NP200 parts" "NP226 parts" "Olympian Stacker parts" "GS500 parts" "Eclipse parts" "Pacesetter 1000 parts" "Pacesetter 1100 parts" "Pacesetter 2200 parts" "Pacesetter 870 parts" "Universalbinder 1 parts" "Universalbinder 2 parts" "Omniflex Control parts" "BS60 parts" "Hopper Loaders parts" "Gripper Conveyor parts" "NP25 parts" "MSLP parts" "P211 parts" "P311 parts" "H311 5 parts" "P-II-D parts" "SPAL parts" "RG318 parts" "RG318D parts" "RG321 parts" "RG321D parts" "RG324 parts" "RG324D parts" "HL1000 parts" "NP212 parts" "NP225 parts" "NP226 parts" "NP230 parts" "BL Series parts" "FF-155 parts" "FF-105 parts" "FF-100 parts" "FF-150 parts" "NP624 parts" "NP848 parts" "NP1372 parts" "NP1472 parts" "NP1472A parts" "NP2299 parts" "NP630 parts" "NP632 parts" "NP1280 (ATLAS) parts" "SP650 parts" "SP705 parts" "SP750 parts" "SP755 parts" "SP805 parts" "SP850 parts" "SP855 parts" "SP870 parts" "SP923 (QUAD) parts" "SP950 parts" "SP1000 parts" "SP1100 parts" "SS15 parts" "SSII parts" "PS100 parts" "PS105 parts" "BS50 parts" "BS60 parts" "NP250 (BOSS 60) parts" "PS105 parts" "OLYMPIAN 500 parts" "OLYMPIAN 502 parts" "NP522 parts" "ECLIPSE parts" "RG Gatherer parts" "XG Gatherer parts" "AG Gatherer parts" "MG Gatherer parts" "PG Gatherer parts" "FG Gatherer parts" "IG Gatherer parts" "Gripper Conveyors parts" "NP100 parts" "NP125 parts" "NP200 parts" "NP400 parts" "NP404 parts" "VT trimmer parts" "HT trimmer parts" "CT Trimmer Parts" "AT trimmer parts" "BC trimmer parts" "UB Binder parts" "EB Binder parts" "XB Binder parts" "Regioman press parts" "Uniset press parts" "Cromoman press parts" "Geoman press parts" "Colorman press parts" "Manroland press parts" "Lithoman press parts" "Octoman press parts" "Polyman press parts" "Rotoman press parts" "Euroman press parts" "Rockwell press parts" "parts catalogs" "printing press parts catalogs" "press catalogs" "operators manuals" "press manuals" "printing press manuals" "Loudon parts" "Stacker parts" "stitcher parts" "saddle stitcher parts" "feeder parts" "hopper parts" "trimmer parts" "Binder parts" "Finishing parts" "Finishing equipment parts" "mailroom equipment parts" "Cartoman Press Parts"