World class solutions from manroland Goss Web Systems.
World class solutions from manroland Goss web systems (MGWS)! If your company is looking to extend the life of your existing assets, stabilize or increase productivity, or ultimately replace converting assets, MGWS offers best in class solutions. We look forward to engaging with you at Pack Expo Connects!
Controls upgrades from MGWS
With more than 70 engineers and dozens of technicians focused on aftermarket support—40 engineers in the US, 30 in the UK, and 200 in Germany—manroland GOSS has far more support-focused resources than any other company in the market. Sometimes a phased approach to upgrading your asset is the best alternative.Please contact us to discuss a thoughtful strategy to stabilize your printing / converting assets.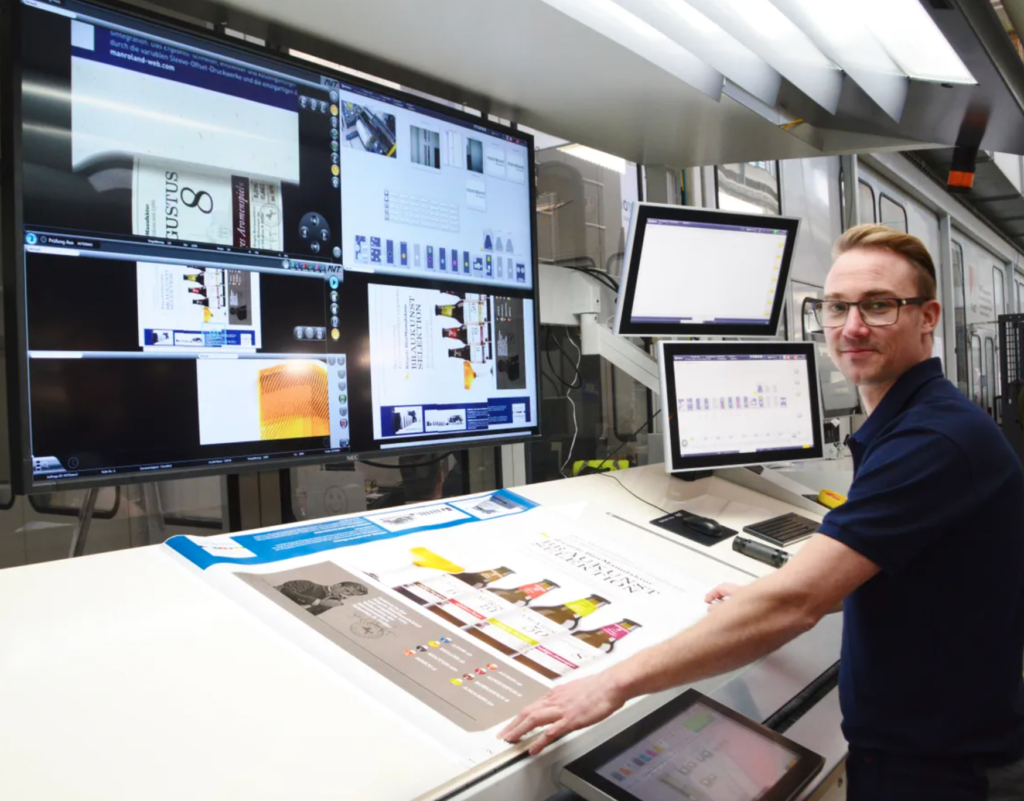 VARIOMAN control console
PECOM-X is the automation and workflow solution from manroland Goss that manages and delivers;
Anyalysis / Diagnostics
Planning / Networking / Workflow
Operation / Presetting
Process / Inline control
Drive / Press control
PECOM-X puts your operator in control of the converting line and delivers best in class output while managing lowest waste and defects.
Varioman – offset based printing press for packaging
VARIOMAN Delivers:
Highest print quality with high resolution printing that meets the changing demands of brand owners
Fastest change over means better output and better productivity. No need to inventory product when brand owners request a short run of repeatable work
Best ROI compared to other print processes. Ink usage lower, offset consumables are less expensive
Sustainable – less energy consumption, solvent free inks, and lower waste
Fully integrated solution with one centralized control console puts the operator in control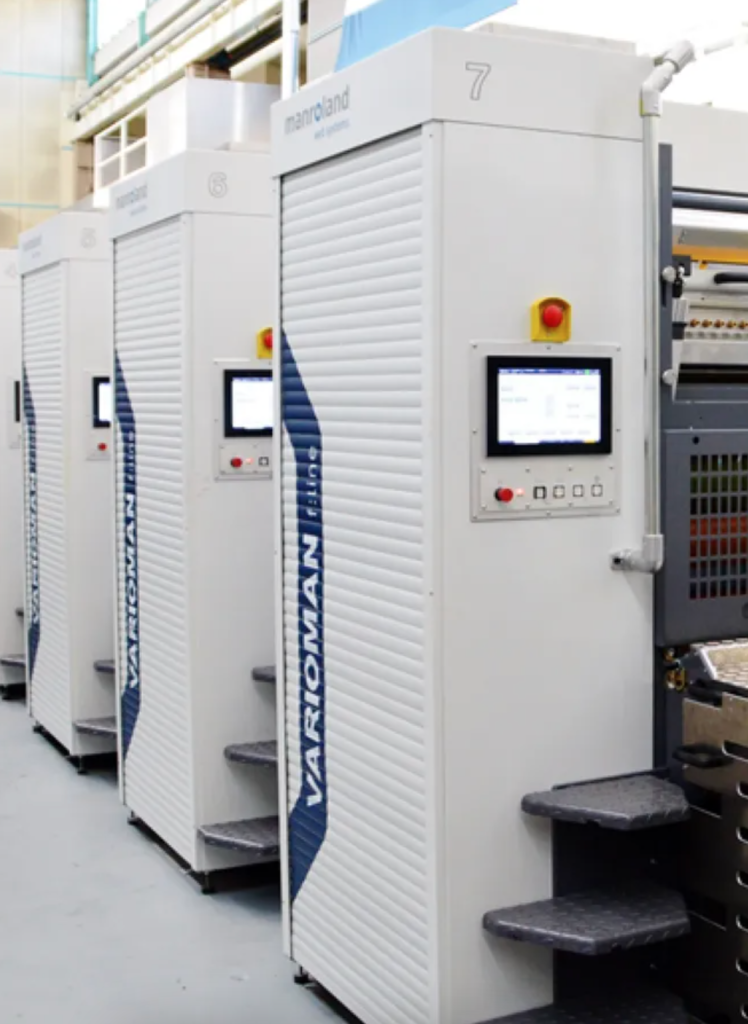 Sustainability
MGWS is committed to providing sustainable printing processes for packaging printers and converters. We believe that the offset process is generally more sustainable than Flexo and Gravure and are attributable to:

-Savings in material (production waste, ink consumption, water)
-Savings in air condition power (no major generation of heat into the room)
-Savings in energy consumption (imaging, no water cooling after hot air dryers)
-Savings in pollution (no hot air drying required, pollution of solvents)
-Health risk, (solvents, photo initiators) – solvent free
-CO² footprint (less taxes)
-Easy to operate (no major human power required, no explosion danger)
Additional Content